Psycho Show
A downloadable game for Windows and macOS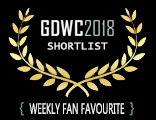 In recent news, Psycho Show has earned an honorable qualification to participate in the GDWC's weekly fan favorites competition of this year. We hope to participate in more development competitions as we continue to develop Psycho Show.


Psycho Show is a survival horror game with a heavy focus on stealth and teamwork. The survivors must come together and cooperate to escape the intents of a deranged killer each unique to the location they dwell in. This project is proudly being created in collaboration with Lowman, the creator of "The Silent House". It is currently still in development and is supported by monthly updates filled with new content and improvements.

The game will consists of two game modes. Single-Player and Multiplayer. The goals remain the same among each of these game modes. You must repair generators scattered around the map in order to activate the exit gate to escape. While this may seem pretty straightforward, the survivor you've chosen has an ability special to their individuality. If you aren't careful enough, Insanity can overcome you and lead to your demise. More game modes and maps and planned after release.

As stated above, there will be two game modes. Multiplayer is bound to be a thrilling experience as you play with your friends across LAN based connections on your local network. This game mode will allow you to play as a killer or survivor among five different maps with unique slashers. Each match will be able to hold a maximum of five players. (Four survivors and One slasher).

Minimum:
CPU: Intel i3 or Equivalent
RAM: DDR3 [4GB]
VIDEO RAM: [300MB]
OS: Windows 10 x32-Bit
Storage: [125MB]
Standard Mouse and Keyboard
Network Connection (Multiplayer Only)
Recommended:
CPU: Intel i5 or Equivalent
RAM: DDR3 [8GB]
VIDEO RAM: [2GB]
OS: Windows 10 x64-Bit
Storage: [125MB]
Standard Mouse and Keyboard
Network Connection (Multiplayer Only)
(Please keep in mind that these requirements are subjected to change as we further develop the game and make improvements!)
Rather Use Game Jolt to Access Our Game?
Install instructions
Installing Your Copy Of Psycho Show:
Download Psycho Show
Extract .ZIP to a safe location
Enter the unzipped folder and click to run the .EXE or .APP
(Shortcuts are useful!)